Overview
Solutions Linear Drains
Solutions Linear Drains adds Style and Function to a tile or stone shower installation. Can be combined with other Noble Company products to create a system solution.
Available in 24", 32", 36", 42", 48", 54", and 60" lengths. The strainer is available as Slotted, Triangle, or Tile-In.
The Slotted and Triangle strainers are available in Stainless Steel finish, Oil Rubbed Bronze finish, Chrome finish, and Flat Black finish.
Meets plumbing code requirements
Ideal for wet areas like tiled showers
Strainers available in several finishes
Quality construction helps ensure performance
Clamping ring provides waterproof integrity
ABS drain body is sloped internally to discharge water to drain
Hardware pack (included with strainer) contains hair strainer and strainer height adjustment wedges
Drain Base and Strainer sold separately
Can be installed in both a full mortar bed installation as well as a thin-bed installation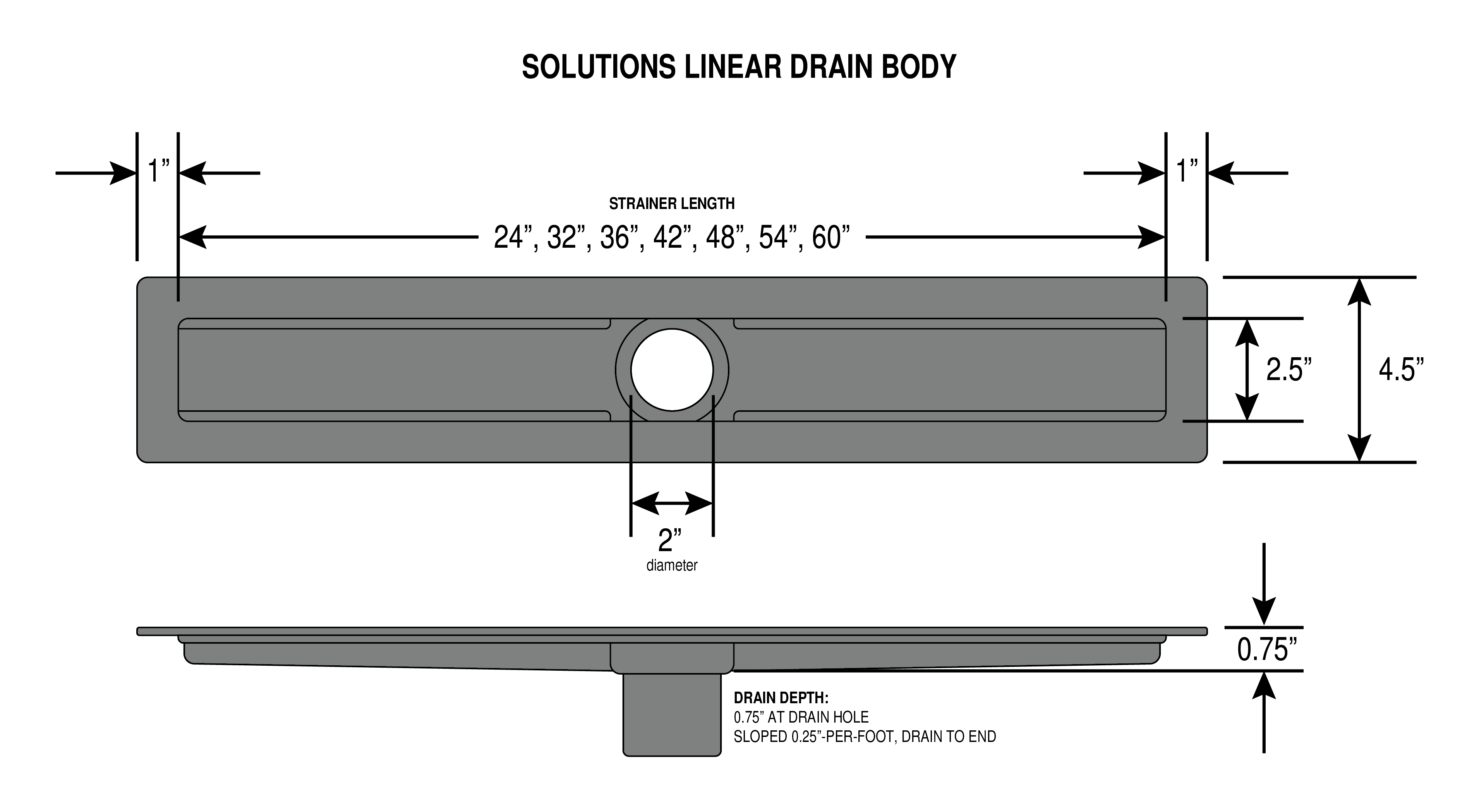 ProBase II Cradle for Solutions Linear Drains
ProBase II support cradles for Solutions Linear Drains. Made of EPS foam, the cradle is a light-weight option for installing Solutions Linear Drains with ProBase II Shower Bases. ProBase II Cradles are specifically designed to perfectly align Solutions Linear Drains with ProBase II Shower Bases.
Cradles are available for all size of Solutions Linear Drains.
Features:
• Aligns Solutions Drain Body to ProBase II
• Aids in keeping Solution Drain body level
• Durable and lightweight
• Precisely designed to fit Solutions Drain body