Overview
At Noble Company, we understand that not every shower is the same, so let us help you with our custom shower base selection program. You provide the details, and we will produce the base and ship - in 72 hours! You get what you want when you need it. Bases are available in multiple configurations and with either Noble Company Patent Pending Honeycomb/Foam Composite or Foam-Only. You can select from square, rectangular, neo-angle, and other unique shapes to fit your needs. Reference the square inch price from the Noble Price Sheet Addendum, send your form to Noble Company, and let the clock start ticking! The custom bases are made from Noble Company's ProBase II Multi-Slope bases.
Custom Shower Base Forms
Click on the base image below that closest fits your needs. Simply fill out your information and dimensions (in inches), then submit the form to Noble Company.
NOTE: For orders of more than three bases, please contact Noble Company.
• Base side dimensions can not exceed 72-inches.
• Drain Hole placement can not be less than 10-inches from the edge of the base to the center of the hole.
• Base thickness is determined by ¼"-per-foot slope from the edge of drain outlet to the furthermost corner of the base.
Bases are designed exclusively for use with Noble's FreeStyle Thin-Bed Drain™ (sold separately).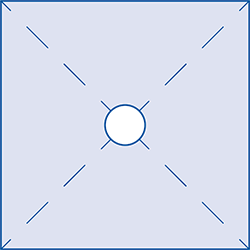 Choose "SQUARE" for designs with 4 right angles and 4 equal adjacent sides.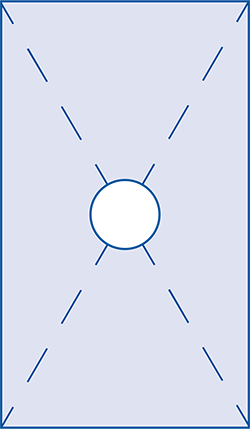 Choose "RECTANGLE" for designs with 4 right angles and 4 unequal adjacent sides.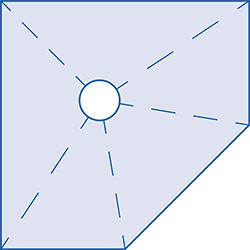 Choose "NEO ANGLE" for designs with 3 right angles and 5 sides.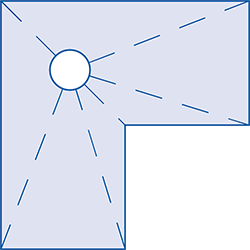 Choose "UNIQUE" for any design that does not fit into the other categories.